Travel Partners 
As we are in the business of organising some pretty cool adventures we've teamed up with some pretty cool people. Whether they're in the business of providing cover for when you loose your toe nail or are simply trying to save the world we've teamed up with a select few who are worth telling you about. If you're an organisation or charity and think we can help each other please give us a shout any time.
Community Partners
Travel Massive is the world's largest connected community in over 120 cities around the world, dedicated to developing the future of travel through open networking events for travel industry members to meet, share ideas, and collaborate. Make sure to check it out!
Media Partners
Adventure in You is a team of misfits and travel aficionados, passionate about inspiring people to DO MORE. See the world through their eyes one photo, video, and story at a time.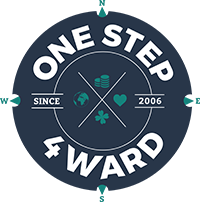 We've joined forces with Johnny Ward from One Step 4Ward, an inspiring travel blogger who's travelled to 194 of the 197 countries in the world!
Traveldudes is a community of travelers whose aim is to assist fellow travelers on their adventures around the world and help enhance their travel experience. For Travelers, By Travelers!
The Nomad Traveler project is born out of a passionate relationship between travelling and sustainability. We built it because we strongly believe in the superpower of both to transform the world and its people in a positive way. Together, let's PACK FOR IMPACT.