Travel Partners 
As we are all about organising cool adventures, we've teamed up with some pretty cool travel partners. Whether they're in the business of promoting adventure travel and connecting like-minded travelers, or providing cover for your next adventure, we've joined forces with a select few travel partners who are worth telling you about.
If you're an adventure travel organisation interested in teaming up, do let us know!
Lanka Challenge
We have been working in partnership with the Sri Lankan Tourism and Promotions Bureau since 2009. Our Aim is simple: To promote Sri Lanka as a leading Adventure Travel destination to the world. It is as simple as that. Even if you can't make it to the #Lankachallenge make sure you head to Sri Lanka sometime soon. You won't be disappointed.
CDC  is a leading Destination Management company in Sri Lanka and together we have been driving tuk tuk's around the Spice Island since 2011. If it's not just tuk tuk's you're after, they're your guys to speak to.
Adventure Specialists
Travel Massive is the world's largest connected community in over 120 cities around the world, dedicated to developing the future of travel through open networking events for travel industry members to meet, share ideas, and collaborate. Make sure to check it out!
Adventure in You is a team of misfits and travel aficionados, passionate about inspiring people to DO MORE. See the world through their eyes one photo, video, and story at a time.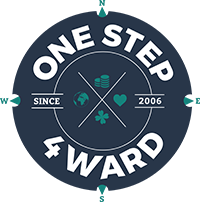 We've joined forces with Johnny Ward from One Step 4Ward, an inspiring travel blogger who's travelled to all 197 countries in the world! Johnny is a brand ambassador of Large minority and will be joining our adventure challenges, so make sure to follow his posts.
Traveldudes is a community of travelers whose aim is to assist fellow travelers on their adventures around the world and help enhance their travel experience. For Travelers, By Travelers!
The Lone Travellers is a website and community offering all the practical travel information and recommendations you need in just 3 clicks. This is the Wikipedia for backpackers!
The Nomad Traveler project is born out of a passionate relationship between travelling and sustainability. They strongly believe in the superpower of both to transform the world and its people in a positive way. Together, let's PACK FOR IMPACT.
World Nomads travel insurance has been designed by travelers for travelers, to cover your trip essentials. Even if you run out of travel insurance or leave without it, World Nomads can cover you.